Are you still sore from your run or long walk yesterday? Or maybe you want to tone your upper body but the knees are sore? Here is your dream come true! At Freespirit, we are used to adapting training sessions to reduce the strain on certain parts of your body whilst still getting a good physical workout and all the mental benefit too. If you want to do a full body workout then I will add the link to the dumbell workout that you can do afterwards so that everything is covered 🙂 
What equipment do I need?
This workout is designed so that you need very little equipment. A small pair of dumbbells or a couple of baked bean tins will be enough to get you started! If you don't have anything then you can see how you get on with just your bodyweight and put in an amazon order for next time.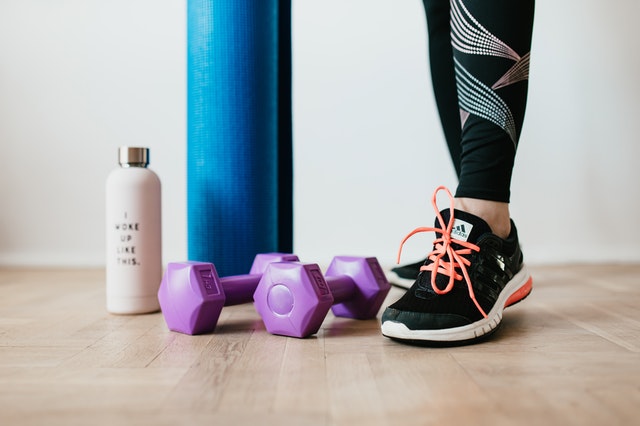 How often should I train?
If you workout for 15-30 minutes then I would aim for three or four times per week. If your workouts are 45-60 minutes or more then two or three per week should be ample! It is a good idea to wait till you have stopped aching to train again especially if you are fairly new to working out or are starting back after some time off. 
Here is your core and arm workout. The great thing about online training is that you can pause the workout at any point if you need to! Take a little rest and then just press play and get back to work as soon as you can. Remember to take it steady. Nothing should ever be painful! It may be hard or uncomfortable but if you feel pain then stop immediately and do an alternative exercise that doesn't hurt. Be prepared to work hard and if the fire that you feel is the good BURN 🔥🔥🔥 so you don't need to worry about that! 
Pleased you have worked out but worried you won't maintain it?
If you have tried many times to get in shape and get fit but have never managed to achieve something sustainable then we can help you! So many of our clients have commented that working with Freespirit has allowed them to put in place a long-term exercise routine that they are able to maintain with ease. We all know that consistency is key for results and with results comes further motivation to continue on: what a positive result! 
Motivation something you have or haven't, it is only created by habit. ALL PEOPLE are capable of setting goals and achieving them. If you are yet to have success then you haven't had the right support.
Let me know how you get on 🙂 
Victoria x
If you feel tight after doing this workout or know that you have been feeling quite stressed of late then check out some of the yoga videos for a nice stretch sequence to finish off. Hungry for more? Check out the dumbbell workout or the other videos in our exercise library. Struggling to do the videos? Send me an email at victoriajonespt@yahoo.co.uk and I will help you get started.