Leg strength is essential to our wellbeing! Why? The muscles in our legs are the biggest muscle group in our whole body therefore they have the biggest impact on our overall strength, mobility and joint health. They are the foundations for correct movement patterns. If they work well and support you in your daily movements then the rest of your body will thank you for it. Leg strength encourages better knee and hip health as well as postural benefits that will help your back health 🙂 The time to start is now! 
What equipment do I need?
If you are totally new to training or haven't worked out in a while then I suggest that you complete this workout with just your bodyweight and see how you feel over the next couple of days. If you feel fine and you don't ache crazy amounts afterwards then you can add weights next time you try it. If you have been training regularly over the past few months then you can use a couple of dumbbells or a kettlebell 🙂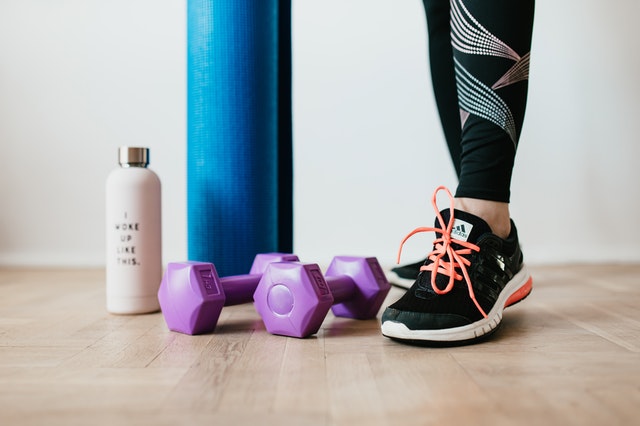 Will working out like this regularly help me lose weight?
The more muscle you have, the easier it is to lose body fat. This is because you will burn more calories when resting and when working out! These exercises are also great for fat burn because they elevate the heart rate too meaning that you burn more energy than you would working out the other areas of your body. 
Here is your PURE legs workout. The great thing about online training is that you can pause the workout at any point if you need to! Take a little rest and then just press play and get back to work as soon as you can. Remember to take it steady. Nothing should ever be painful! It may be hard or uncomfortable but if you feel pain then stop immediately and do an alternative exercise that doesn't hurt. Be prepared to work hard and enjoy the BURN 
Pleased you have worked out but worried you won't maintain it?
If you have tried many times to get in shape and get fit but have never managed to achieve something sustainable then we can help you! So many of our clients have commented that working with Freespirit has allowed them to put in place a long-term exercise routine that they are able to maintain with ease. We all know that consistency is key for results and with results comes further motivation to continue on: what a positive result! 
Motivation something you have or haven't, it is only created by habit. ALL PEOPLE are capable of setting goals and achieving them. If you are yet to have success then you haven't had the right support.
Let me know how you get on 🙂 
Victoria x
Are you ready for a longer workout program?
There are the people that do lots of online free workouts and the people that invest in their health by training with us weekly every single month. Maybe you feel like you are bored of doing random stuff online and want something more PROGRESSIVE with a structure that will push you to do more than you normally would. If so then our online training program MORE CORE is the thing for you! Amazing for getting you into great shape with short effective workouts that you can do at a time that suits you.