High intensity interval training often receives a lot of positive attention due to the huge benefits gained with relatively little time input: in other words, you can burn a lot of calories (comparatively) in a short amount of time if you do indeed work at that "high intensity" threshold. I love how scaleable Hiit workouts are in that you can modify almost any exercise so that it is both accessible and beneficial for your body.

Furthermore, progress is very measurable as over time you find it easier to maintain the exercise for the length of time suggested and/or you can do a more advanced version of the exercise. As we get older, our metabolism inevitably slows – this is primarily due to the natural loss of muscle mass that happens in the ageing process but lifestyle factors, hormones and activity levels also play a part. Hiit training helps us make and maintain our muscular mass whilst keeping our joints strong and mobile. The key is not to do too much too soon and to keep impact (jumping etc) to a minimum if you do not have a foundational level of fitness. 
What equipment do I need?
The other great thing about hiit is that you can do it with no equipment: body weight is enough for the majority of people, initially at least! You can always add dumbbells at a later stage. A grippy mat helps along side practical clothing and a good pair of trainers. Having water ready for those short breaks is also recommended and a sweat towel if you suspect you might need it!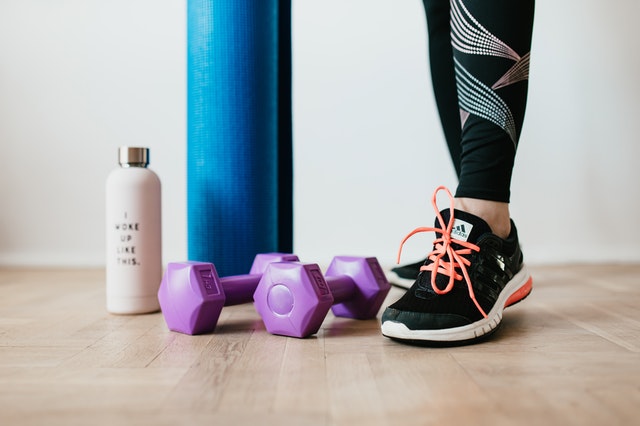 Will working out like this regularly help me lose weight?
Staying active and working out regularly makes it easy to achieve and maintain a healthy weight. Weight loss requires quite a large calorie deficit though of about 500kcal a day so unless you are working out for six hours per week, you also need to adjust your eating habits to achieve weight loss. My clients have commented that it is much easier to eat well when you are training because you feel more focused on healthy living.
Stronger muscles also mean that you will feel better in your body every day! People who train regularly tend to also move better, have increased energy and feel happier in general. Working out does wonders for stress levels and self confidence!
Here is your 30 minute HIIT workout. If you feel like you need more time between exercises then feel free to pause the video, especially if you are new to hiit training. I would recommend opting for the easiest version of each exercise if you haven't trained in a while – you can always choose harder options next time if you feel ok tomorrow! Progressive training wins the race 😉
Pleased you have worked out but worried you won't maintain it?
If you have tried many times to get in shape and get fit but have never managed to achieve something sustainable then we can help you! So many of our clients have commented that working with Free Spirit has allowed them to put in place a long-term exercise routine that they are able to maintain with ease. We all know that consistency is key for results and with results comes further motivation to continue on: what a positive result! Motivation is never a constant! Consistent training is created by habit. ALL PEOPLE are capable of setting goals and achieving them. If you are yet to achieve your goals or improve your fitness levels, then you haven't had the right support. Send us a message today to get yourself booked in for a FREE consultation or check out our training packages here 🙂

Victoria x
Are you ready for a longer workout program?
Are you bored of doing random stuff online and want something more PROGRESSIVE with a structure that will actually push you? If so then our online training program MORE CORE is the thing for you! Amazing for getting you into great shape with short effective workouts that you can do at a time that suits you.